How FileHandler lets you be there when customers need you most
Our cloud-based claims management technology is the most vital way to keep your insurance business running anytime, anywhere.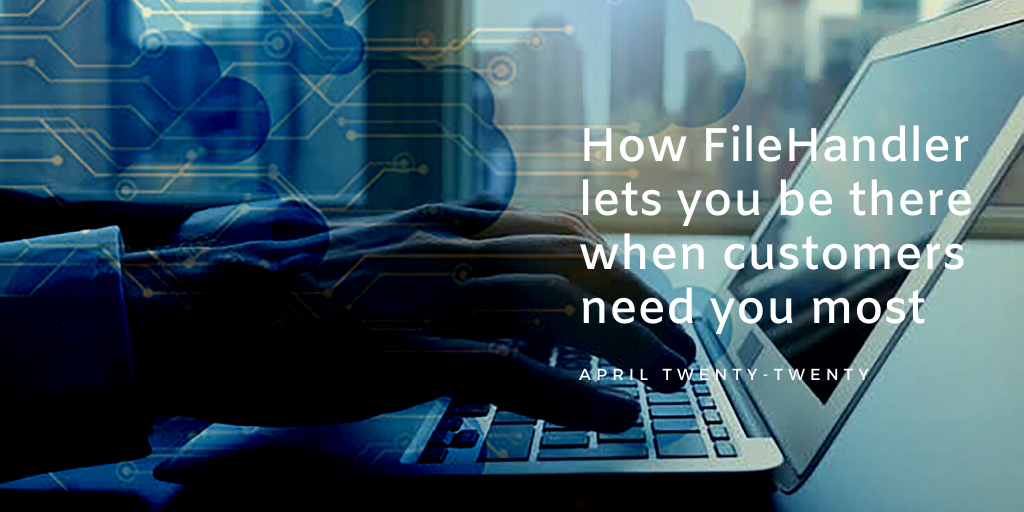 Our cloud-based claims management technology is the most vital way to keep your insurance business running anytime, anywhere.
The COVID-19 outbreak continues to increase uncertainty for individuals and businesses, driving demand for new standards of service and anxiety around how to effectively manage a more remote working space than ever before.
JW Software is there 100% when it comes to supporting customers in this time of need. Many of our clients, including third-party administrators, are posed with the same operational threat to their own business as the one their clients are facing.
Third-Party Administrators must be flexible now. Remote access to the same tools and information that adjusters are used to having day-to-day is key. Simultaneously, TPA's fear of not having access to critical documents from their adjusters during uncertain times. More important than ever third-party administrators must think through all the ways they can be there for customers, even if it not from the office.
Cloud Technology
The most vital way to keep your business running anytime, anywhere is with the cloud. Ensure employees stay connected to up-to-date client and policy information through virtually connected devices, allowing them to reach and service clients regardless of any unforeseen circumstances.
With the cloud, the FileHandler Enterprise application and critical data reside in a secure data center that provides redundancy of data with hot-site Disaster Recovery. Enhanced security offers greater protection from natural and man-made disasters, as well as other unpredictable business interruptions. Since applications are hosted by JW Software and accessible via the internet, users can quickly connect to FileHanlder Enterprise and gain access to claim data anytime, anywhere.
Digital Technology Tools
Let's be honest, the insurance industry is rich with paper and one particularly paper-heavy process is reporting and renewals. Unfortunately, these processes cannot stop right now. When adjusters cannot be in the office, these processes must become digital to keep business functions efficiently.
With technology, such as digitally intelligent forms for commercials lines, users can easily capture, store, check, display, submit customer information, add notes and make certain features "required" for an easy and stress-free claims administration process. Historically, this process would take several days or weeks to complete the claim application. But with FileHandler Enterprise you can offer a more digitally advanced approach to give your customers one less issue to fear.
Stay Connect and Safe
Fear of the unknown can cause anxiety, and remote work can feel alienating at times. Digital technology helps create new methods of doing business and enabling all of us to navigate this uncertain time together. Let FileHandler Enterprise connect you remotely to critical application data and safeguard your most important assets, your relationship with loyal customers and employees.
JW Software was started in 1989, as a software company designed to create custom business applications for small businesses in the St. Louis area. The company found a niche in the insurance industry, specifically Third-Party Administrators who needed Claims Management Software to manage their business needs and launched the claims management software. FileHandler™ has become a trusted software solution in the claims and risk management market for the past 32 years. JW Software is continuing its growth and evolution in 2021 with FileHandler Enterprise™, the newest claims management solution incorporating the newest technology and security to the system. FileHandler Enterprise™, the flagship claims management software and PolicyHandler, a complete Workers' Compensation Policy Management System, have evolved to develop a comprehensive web-based software solution for businesses to effectively manage policies and insurance claims.