An Enterprise Level Claims Management Software
Built with insurance claims and risk management in mind, our software features live dashboards, detailed reporting functionality, business intelligence tools, and the latest security technology. FileHandler Enterprise™ has become the benchmark for claims administration and risk management information systems (RMIS) in the industry.
Schedule a Demo with a Claims Management Software Specialist
x

Business Solutions
Save Time and Money
FileHandler Enterprise™ software will help you manage and close claims quickly, process payments to parties or vendors, and provide advanced reporting necessary to manage your business.
Scalable
No matter your size, our software is scalable from one employee to thousands. Get started with our team to schedule a full walkthrough and demo. About Our Claims Management SoftwareWhy Should You Consider FileHandler Enterprise™?
Manage the Entire Claims Lifecycle
Our claims management software enables the user to manage the entire claims lifecycle, from first notice to settlement. It provides:
Workflows
Automated business rules
Reports
Third-party integrations
Easy to understand intuitive interfaces
Improve Claims Processing
FileHandler Enterprise™ enables your company to implement business automation that can…
Assign tasks
Confirm coverages
Generate customer contact at first notice
Reduce Claims Cycle Times
FileHandler Enterprise™ can help increase the efficiency of your claims management process and improve customer satisfaction. Our business automation helps you save time by:
Streamlining standardized processes
Allowing you to reach work quicker with more accurate information
Task Management Systems
In some instances, where automation may not work as well, a task management system like FileHandler Enterprise™ can or will help your business with the following…
Simplify the workflow for claims management
Organize customer information
Generate reports with ease
Risk Management Information System
Before using a claims management software like FileHandler Enterprise™, many companies rely on spreadsheets or outdated in-house software to manage their claims. We can help:
Speed up the risk management process
Make legal compliance easier
Secure your information from data breaches
Industry-Leading Hosting and Security
Our Hosting with standard Hot-Site Disaster Recovery is backed by industry leading cybersecurity certifications, as well as, an uptime guarantee:
Hot-site DR keeps a mirrored version of the application running with up to 5-minute old data.
99.9% Uptime Guarantee
The FileHandler Enterprise™ application is compliant with industry standard certifications such as: PCI-DSS, NIST, SOC 1, SOC 2, SOC 2 +HiTrust, GLBA, and HIPAA.
Also complies with ITAR, FISMA, and the EU-US Privacy Shield.
24/365 security and performance monitoring.

Key FeaturesRedefining Claims Management & Reporting
Our claims management software supports the full life cycle of a claim, from intake through payment. It was designed to be efficient and easily understandable with as few steps between processes to manage the claim.
Risk Management with FileHandler Enterprise™
A Risk Management Information System or RMIS is an organizational system for user data that serves as a base point for…
Generating Reporting Data
Automating the Risk Management Process
Streamlining Risk Management for a Wide Variety of Businesses
RMIS Reporting
FileHandler Enterprise™ is a flexible system that provides plenty of RMIS functionality including…
Location Maintenance
Exposure Tracking
Certificate Tracking
Values Collections
Advanced Reporting
Third-party Integrations
We offer a variety of third-party integrations for systems of all kinds, including…
Accounting Interface
Medical Bill Review
Pharmacy Bill Review
Human Resources Systems
Payroll Systems
ISO ClaimSearch
TPA Platforms
Carriers
Policy Systems
EDI with States
ACH with Banking
and more
These third-party integrations are data transfers that can be scheduled to import/export data to and from the FileHandler Enterprise™ system.
Customized Third Party Integrations
Ensuring that our software works well with pre-existing systems is an essential part of our goal at JW Software. We can help create customized third-party integrations for your pre-existing ISOs, state systems, insurance systems, and much more.
Built In Dashboards
& Report Designer
Our claims management software helps you generate rich visual reports that suit your needs.
Customizable
User customizable screens, layouts, and reports allow you to modify the look and feel of any report to meet your business's needs perfectly.
Exportable
Exportable reports will enable you to easily share those reports in various formats, including MS Word, Excel, PDF, JPG, and PNG. Build reports that help your business effectively manage the claims process.
Enhanced Automation & Seamless Communication
Our software features fully integrated automation and integrated contact management tools that allow the user to maintain communication directly from the claim file, keeping all correspondence in one location.
Enhanced Automation
FileHandler Enterprise™ offers over 50 standardized business automation rules to streamline your claims management processes.
Increased Efficiency
From creating tasks to automating workflows, the business rules will increase the efficiency of your team. Attach business rules to virtually any button in the system and automatically generate, emails, letters, reports, diaries, notifications, or notes on the completion of a task. Management SolutionsAdditional Features
Claim Notes and Diaries
Improve workflow with scheduled notices of important tasks or updates about the claim.
Claim Chronology
Gives a snapshot of all activity associated with a claim with time and date stamp.
Integrated Images and Attachments
Upload images and attachments directly to notes, diaries, and payments with our optional imaging module.
Billing Functionality
FileHandler Enterprise™ features a complete time billing system, that allows users to invoice effectively for their time, post time and expenses transactions for services and flat fee transactions, and print invoices within the application.
Browser Independent
FileHandler Enterprise™ is HTML 5 and CSS3 compliant, which also provides more freedom to use your favorite web-browser. This ensures a more personalized user experience, as well as, the ability to utilize mobile devices.
Support SolutionsIndustry Leading Services
JW Software's skilled professionals and customer service excellence are what accounts for our Industry Leading Services. We take great pride in our unparalleled support services to ensure quality customer training and proficient product updates. We have developers on staff, focused on delivering a product that works specifically for your business. Look below at some of the support services we offer our clients. ReviewsWhat Our Customers Are Saying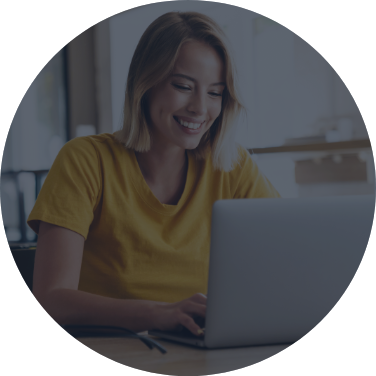 "Personal and Attentive Support"

Administrator in Insurance
"JW Software provides personal and attentive support for FileHandler Enterprise™. There is little wait time and it's nice to contact a person when we run into issues."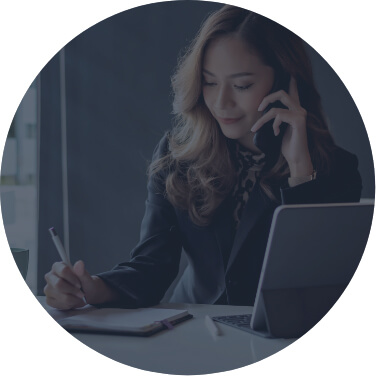 "Numerous Tools Available to an Admin"

CompOne Adminstrators, Inc.
"The numerous tools available to an admin to design screens and business rules for claim handling efficiency."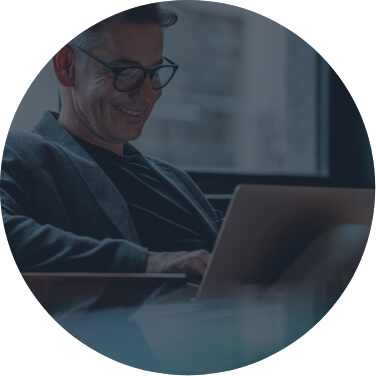 "Integrates Seamlessly with our Software"

Administrator in Staffing and Recruiting
"Software menu is intuitive. Pages are customizable to fit our institutions needs for multiple lines of business. Integrates seamlessly with our accounting and HR software. Customer service is responsive, knowledgeable and effective."