Capturing Value from the Start
The key to capturing value from the start is identifying how digitization can lead to a fundamental shift in how companies interact with their customers.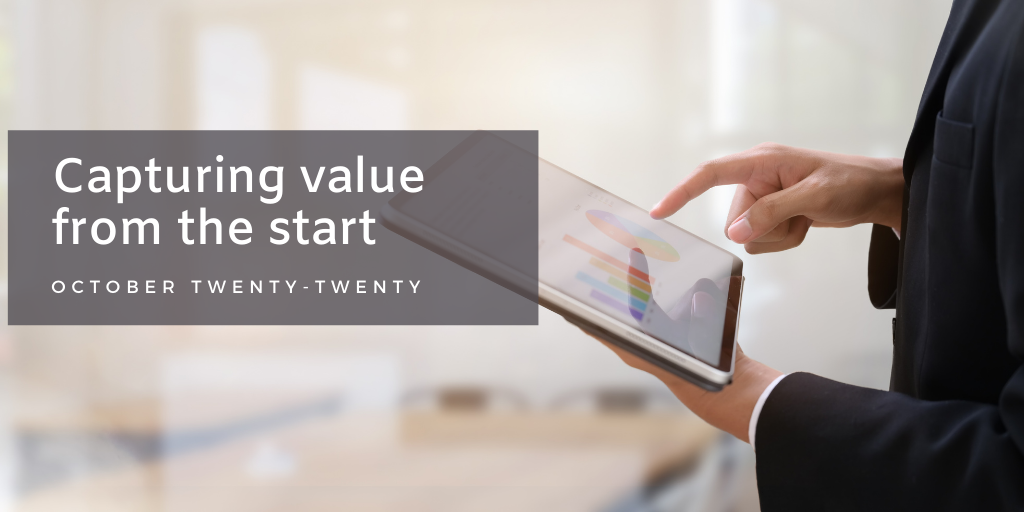 The key to capturing value from the start is identifying how digitization can lead to a fundamental shift in how companies interact with their customers. Customers no longer deal with hassle filled processes defined by a carrier's internal legacy application with technical limitations. Instead, digital technology and the redesign of the customer journey allow customers to move quickly and seamlessly across varying channels and deliver personalized communication.
The redesign of a customer journey embodies three specific parts – design thinking, automation and analytics, and agile working methods. The first method, design thinking, puts customers at the center of their business. Design thinking asks the customer what they need and how to best meet those needs. Automation and analytics, the second method, anticipates "customer demands, shortens wait times, personalizes experiences and automates simpler customer interactions all while significantly reducing carrier costs," states Mckinsey's Digital disruption in insurance: Cutting through the noise. Simply, automation and analytics help enable the newly designed customer journey through specific methods to help heighten the customer's experience. The final approach of the customer journey is agile working methods, which are among the entire business itself, not just in IT. Each of these methods must be covered to improve the insurer's business end goal: achieving higher customer satisfaction, greater efficiency, and greater effectiveness.
McKinsey suggests that "digitization can raise customer satisfaction by between 10 and 15 points, improve claims adjustment expenses by as much as 30 percent, and increase the accuracy of payments, - by cutting down on fraud". Concurrently, a fully integrated digitalized claims process that guarantees that the claim data is directly integrated into internal systems, ensuring data integrity, and processes free of error is the necessity to stay ahead of the digital curve.
But how do we get there?
Why FileHandler Enterprise solves a better claims journey
Increase your customer satisfaction with FileHandler Enterprise, where the customer journey comes first. FileHandler Enterprise is one claims management solution that can help facilitate bringing insurers into the digital age fast, efficient, and at a portion of the cost. Built with insurance claims and risk management in mind, FileHandler Enterprise features live dashboards, detailed reporting functionality, business intelligence tools, and the latest security technology. With FileHandler Enterprise, traditionally slow-moving insurance carriers can quickly upgrade their claims experience into the digital age to better compete with the digital-first newcomers.
Get started with our team to schedule a full walkthrough and demo.
JW Software was started in 1989, as a software company designed to create custom business applications for small businesses in the St. Louis area. The company found a niche in the insurance industry, specifically Third-Party Administrators who needed Claims Management Software to manage their business needs and launched the claims management software. FileHandler™ has become a trusted software solution in the claims and risk management market for the past 32 years. JW Software is continuing its growth and evolution in 2021 with FileHandler Enterprise™, the newest claims management solution incorporating the newest technology and security to the system. FileHandler Enterprise™, the flagship claims management software and PolicyHandler, a complete Workers' Compensation Policy Management System, have evolved to develop a comprehensive web-based software solution for businesses to effectively manage policies and insurance claims.