The Importance of Complete Claims Submissions
Getting claims right the first time can reduce headaches across the insurance process, from adjusters to the insured.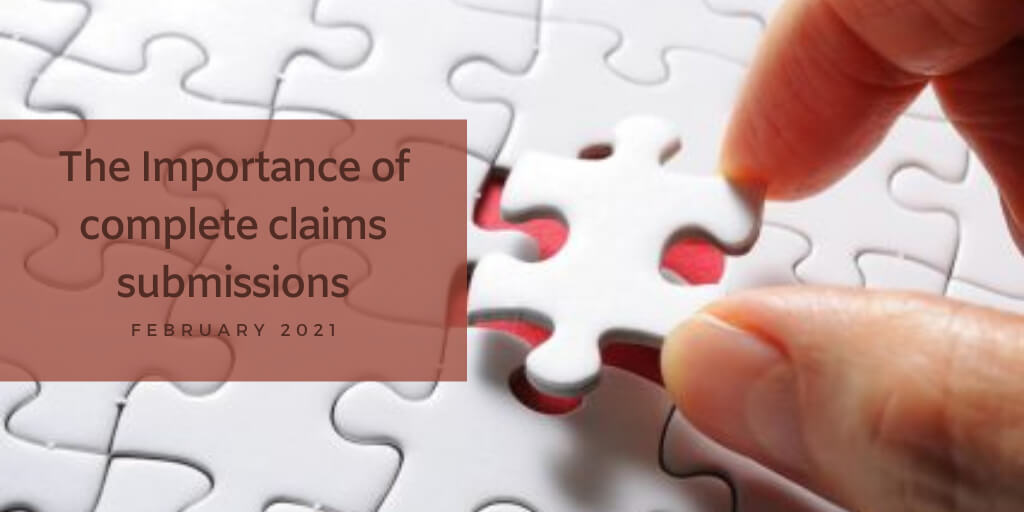 Do you find manual claim data entry cumbersome? Within the insurance market, third-party administrators, self-insureds, and risk managers can all find themselves behind the claims tech curve. With manual data entry and numerous applications to support the claims process, there is more room for human error. Consequently, this human error may lead to high costs in time and money. Fortunately, FileHandler Enterprise streamlines the claim's process in one application reducing overhead headaches.
Start the claims process right
A complete claims submission helps adjusters quickly and efficiently logs new activities, streamline processes, and avert delays.
Here are some features for getting the claims process right, the first time.
FileHandler Enterprise helps start the claims process right from claim entry to closing claims quicker. Easily enter or import claim data at once through our Import Data functionality to streamline company, carrier, vendor, or more information. Assign claims by the handler or restrict security access by user role in the system. To limit human error, upload and attach documents directly into the claim for reference as well. Users may also maintain direct communication from the claim file through our intuitive email capabilities.
Don't forget the human factor
With technology comes efficiency, which eliminates the need to interact with customers. However, insurers should not forget about the human factor. Claimants still desire the voice-to-voice and person-to-person interaction with adjusters, and insurers must meet this demand.
FileHandler Enterprise features numerous instances to stay connected and maintain communication directly from the claim file with claimants. With the customer demand for personal interaction, FileHandler Enterprise allows users to connect with claimants through our built-in automation, integrated email functionality, and user-friendly letter functionality.
Completing the claim
FileHandler Enterprise brings claims management efficiency and productivity ahead so adjusters can process more complex claims. With our intuitive business tools, live dashboards, detailed reporting functionality, and the latest security technology, FileHandler Enterprises supports adjusters from start to finish for enhanced claims processing.
About JW Software
JW Software was started in 1989, as a software company designed to create custom business applications for small businesses in the St. Louis area. The company found a niche in the insurance industry, specifically Third-Party Administrators who needed Claims Management Software to manage their business needs, and launched the claims management software. FileHandler™ has become a trusted software solution in the claims and risk management market for the past 32 years. JW Software is continuing its growth and evolution in 2020 with the launch of FileHandler Enterprise™, the newest claims management solution incorporating the newest technology and security to the system. FileHandler Enterprise™, the flagship claims management software, and PolicyHandler, a complete Workers' Compensation Policy Management System, have evolved to develop a comprehensive web-based software solution for businesses to effectively manage policies and insurance claims.