Meeting modern consumer expectations is a business necessity; exceeding them is how insurers can stay relevant and competitive.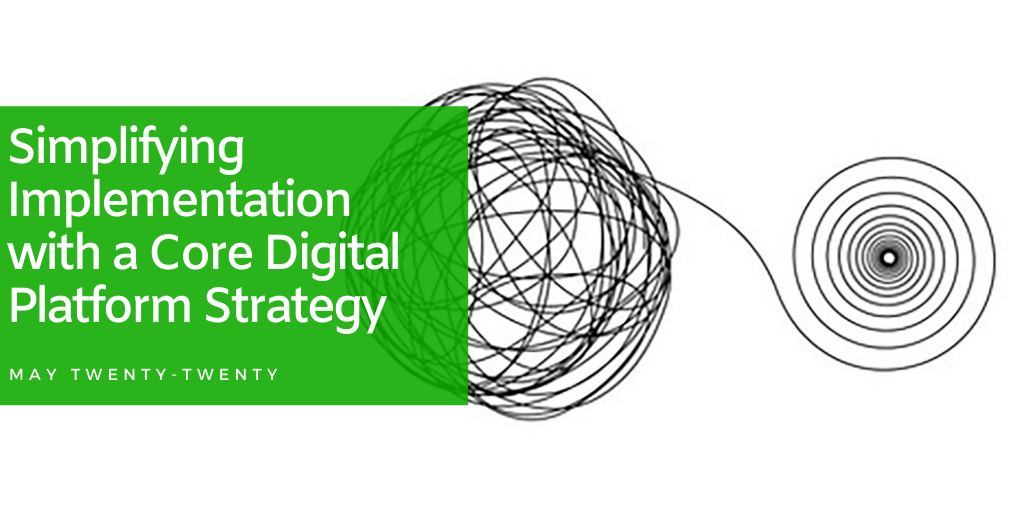 In today's digital administration technology climate, improving the productivity and capabilities of insurers, their staff, and the overall business has infinite potential. McKinsey reports, "Standard systems are typically much more streamlined and include ready-made functionality for pricing, underwriting, customer self-service and automation, and claims processing. As a result, they can improve efficiency across the enterprise."
For insurance, the digital transformation at hand is moving from a disconnected, product-centric sale to a cloud-connected, consumer-centric buying experience where a user-friendly platform meets user demands. However, if this is true, why are small insurance businesses industry-wide still processing claims on legacy software, allocating their limited resources to maintaining outdated systems, and making marginal changes that fail long-term?
On the surface, the time commitment, and associated costs to choose and implement a new digital platform can seem endless. But implementing a cloud-based, modern core claims administration platform creates a chain reaction of benefits that can resonate throughout the entirety of a business. While it is a significant transformation, selecting the right administration platform for a business and its digital strategy is vital.
JW Software's 6 Stages to Simplifying Implementation
Implementation – the intimidating task of producing a core platform change. When things do not go as planned, the results can end in multi-year project plans with constant push backs or implementation with no end in sight. McKinsey's "Research tells us that most change efforts fail … with 70 percent of change programs fail[ing] to achieve goals, largely due to employee resistance and lack of management support."
JW Software understands the importance of organizational investment and team buy-ins, which is why we advocate our 6-stage implementation process to successfully bring your business to market faster.
Identification – Identify, define, and clarify client needs and expectations
Design - Design specifications and Data Conversions
Development - Develop any custom requirements, codes, and reports
Testing and Validation - Review, Test, Train, and Prove modifications and interfaces
Production - Verify usage of customizations and GoLive with Production System
Post-Production - Establish Update and Maintenance plan for future releases. Also, establish support procedures and plans for continued efficiency.
With the ease of implementations now faster and less risky, JW Software offers "best-practice functionalities and regular upgrades that include product and process innovations." Our FileHandler Enterprise platform works to fit your needs and has industry-leading professionals dedicated to enhancing your team's efficiency. Request a demo today to learn more about how JW Software can bring simplicity to the complexities of implementing and maintaining a core insurance technology.

About JW Software

JW Software was started in 1989, as a software company designed to create custom business applications for small businesses in the St. Louis area. The company found a niche in the insurance industry, specifically Third-Party Administrators who needed Claims Management Software to manage their business needs and launched the claims management software. FileHandler™ has become a trusted software solution in the claims and risk management market for the past 32 years. JW Software is continuing its growth and evolution in 2021 with FileHandler Enterprise™, the newest claims management solution incorporating the newest technology and security to the system. FileHandler Enterprise™, the flagship claims management software and PolicyHandler, a complete Workers' Compensation Policy Management System, have evolved to develop a comprehensive web-based software solution for businesses to effectively manage policies and insurance claims.