4 Ways to Reduce Business Risk through Claims Management & Policy Administration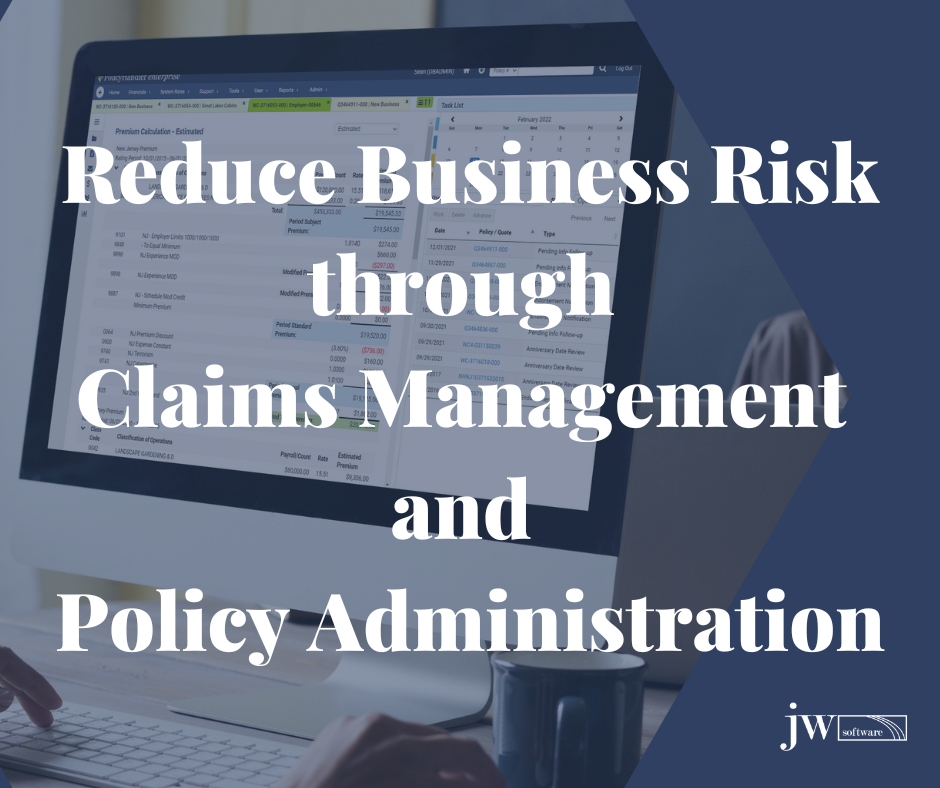 A risk mitigation process encompasses business insurance policy administration and claims management, tracking as companies navigate varying claim lines of business. Risk mitigation strategies are not unique in the business world; companies implement risk mitigation strategies through varying practices, from safety training to analyzing data; looking for trends and weaknesses. Businesses that rely on in-house or substandard claims systems lack risk-avoiding checkpoints to guard businesses against repeat risks and open up their business to liabilities.
Risk mitigation strategies have always been critical for companies in industries with a higher risk for work-related injuries, higher claim volume, or higher rating variables. A factor to consider is that in-house systems, such as paper or spreadsheets, do not trigger alerts for discrepancies, nor do they capture valuable data for complex claims, keeping managers informed with scheduled reports and tracking claim trends. Risk mitigation measures that include a SaaS bring in invaluable data by incorporating:
1. Claims system that pulls data from a centralized database, capturing all claim-related information. With this captured data, risk managers can track liabilities, interface with necessary third parties, and quickly communicate with users, ensuring every claim fully encapsulates all aspects of the incident. With integrated checkpoints, risk managers can prevent critical data from going unnoticed and address them within the necessary time frame.
2. Time is a resource, and business automation allows the adjusters to manage time. By not pushing adjusters to capacity, adjusters can manage claims more effectively and timely, devoting the necessary time and attention to ensure that claims are processed and closed. Streamlined tools keep the user from burnout and enable them to devote essential time to the claims process.
3. By capturing all claim-related data, risk managers can create customizable and scheduled reports. With a robust report generator, risk managers can stay updated, tracking trends, pain points, loss causation, location, and any data point necessary for risk managers to help in the decision-making process.
4. For workers' comp, housing a policy administration system with the claims management system allows your business to take control of its premium and utilize customizable rating tables and variables. Risk managers can pull loss runs, attach endorsements, and view insured and location exposure, all with an in-house policy administration system.
How can we help? Our systems, PolicyHandler Enterprise and FileHandler Enterprise do all that and more. Pulling live information from the same data and each system is customizable to client needs, including customizing fields, required fields, and business automation.
Both systems also include:
One and two-way interfaces allow information to flow freely, ensuring that all additional data is there when required.
Merge field letter templates to streamline and automate communication, closing critical communication gaps and speeding up claim closure.
Live task panels to keep the user and the risk manager up to date with tasks and communication.
We can help you minimize and avoid risk, which is costing your business unnecessary resources, such as time, money, and talent. Give your risk manager the tools they need today by contacting our team for a demo of our systems.