Calling All Developers
Dedicated to providing the best Claims Management Solution by redefining claims management and reporting.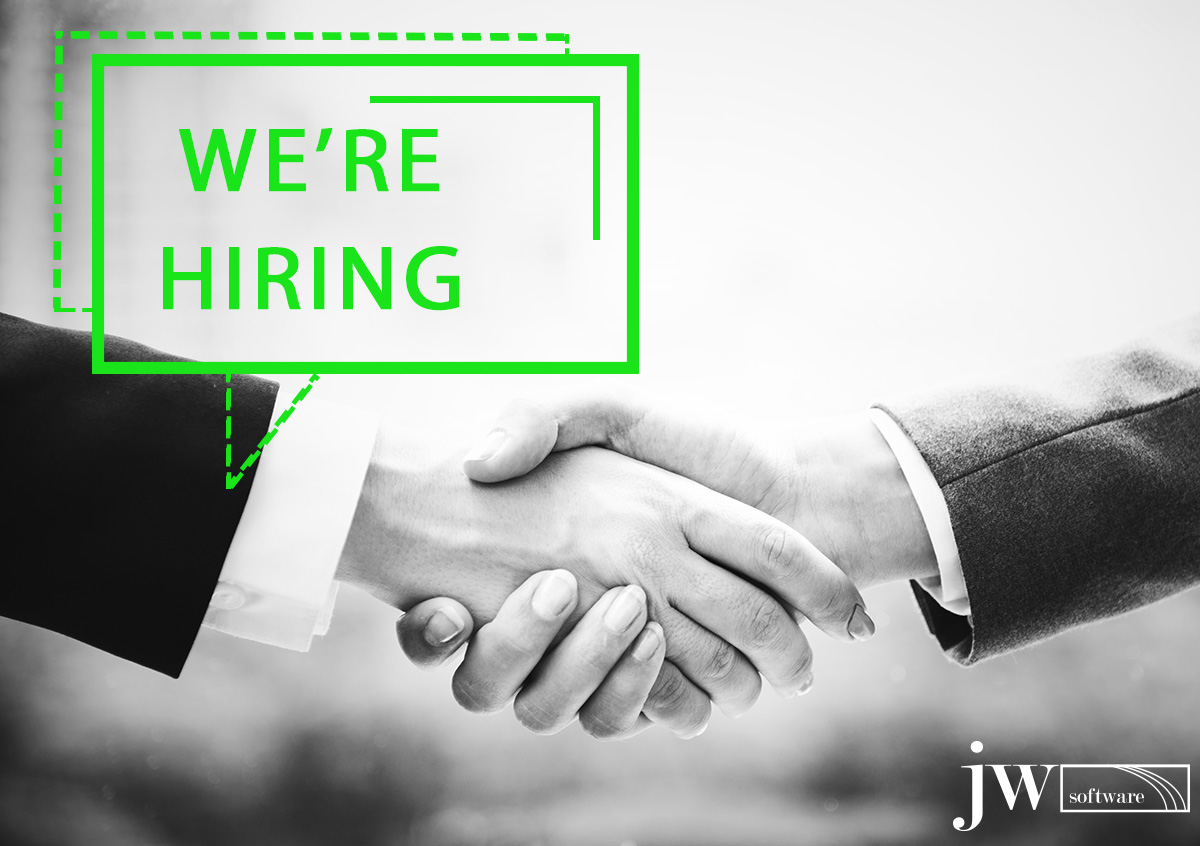 Calling All Developers
Dedicated to providing the best Claims Management Solution by redefining claims management and reporting. That is the JW Software vision and employees are proud of our rich history of 30 years in the software insurance industry. Joining JW Software means joining a team of well-versed professionals who always strive for exceptional customer service.
JW Software is in search of a C# Developer & .NET Developer
JW Software is in search for .Net Developers for our growing team. Our software developers have an average of 10+ years with us. We are looking for junior level developers with at least 3 years' experience who are ready to have a career and become a part of the JW family. This is a full-time position and will office out of St. Louis, MO.
Skills & Responsibilities:
Programmers who specialize in the development of software with a specific emphasis in C#, JavaScript and SQL Server Management Studio. Programmers are responsible for the development and modifications to JW Software's clients' two main products: FileHandler and PolicyHandler.
Proficiency with the principles of object-oriented programming.

Proficiency with ASP.NET, HTML5, CSS3, JavaScript, JQuery, C# and VB.NET.

Knowledge of windows services, relevant events, and batch processing concepts.

Proficiency using the Visual Studio debugger, and the ability to perform accurate code review.

Understanding of SQL queries using both T-SQL and Oracle PL/SQL.

Understanding of project management principles.

Ability to communicate with supervisors and peers.
Winning candidates will demonstrate the ability to navigate code in Visual Studio, a strong understanding of object-oriented principles and source code management, the ability to write SQL queries and find data using SQL Server Management Studio. Knowledge of network administration, IIS, Active Directory and web security patterns is a plus.
Qualifications:
Bachelor's Degree in Computer Science, Computer Engineer or related field or relevant Technical/Business experience with a minimum 3.0 GPA.

3+ years of experience in programming/systems analysis
Benefits & Compensation
At JW Software, we believe our employees play a key role in the company's success and future growth. We strive to develop competitive pay programs that will attract, motivate, retain and reward employees. Comprehensive benefits package offered.
*Applicants must be currently authorized to work in the United States on a full-time basis.
Please submit your information below or email mailto:[email protected]
Want to learn more? Visit our LinkedIn for Career and JWS updates!
JW Software was started in 1989, as a software company designed to create custom business applications for small businesses in the St. Louis area. The company found a niche in the insurance industry, specifically Third-Party Administrators who needed Claims Management Software to manage their business needs and launched the claims management software. FileHandler™ has become a trusted software solution in the claims and risk management market for the past 32 years. JW Software is continuing its growth and evolution in 2021 with FileHandler Enterprise™, the newest claims management solution incorporating the newest technology and security to the system. FileHandler Enterprise™, the flagship claims management software and PolicyHandler, a complete Workers' Compensation Policy Management System, have evolved to develop a comprehensive web-based software solution for businesses to effectively manage policies and insurance claims.