System Administrator Wanted
JW Software is seeking an enthusiastic and skilled IT professional to join our team.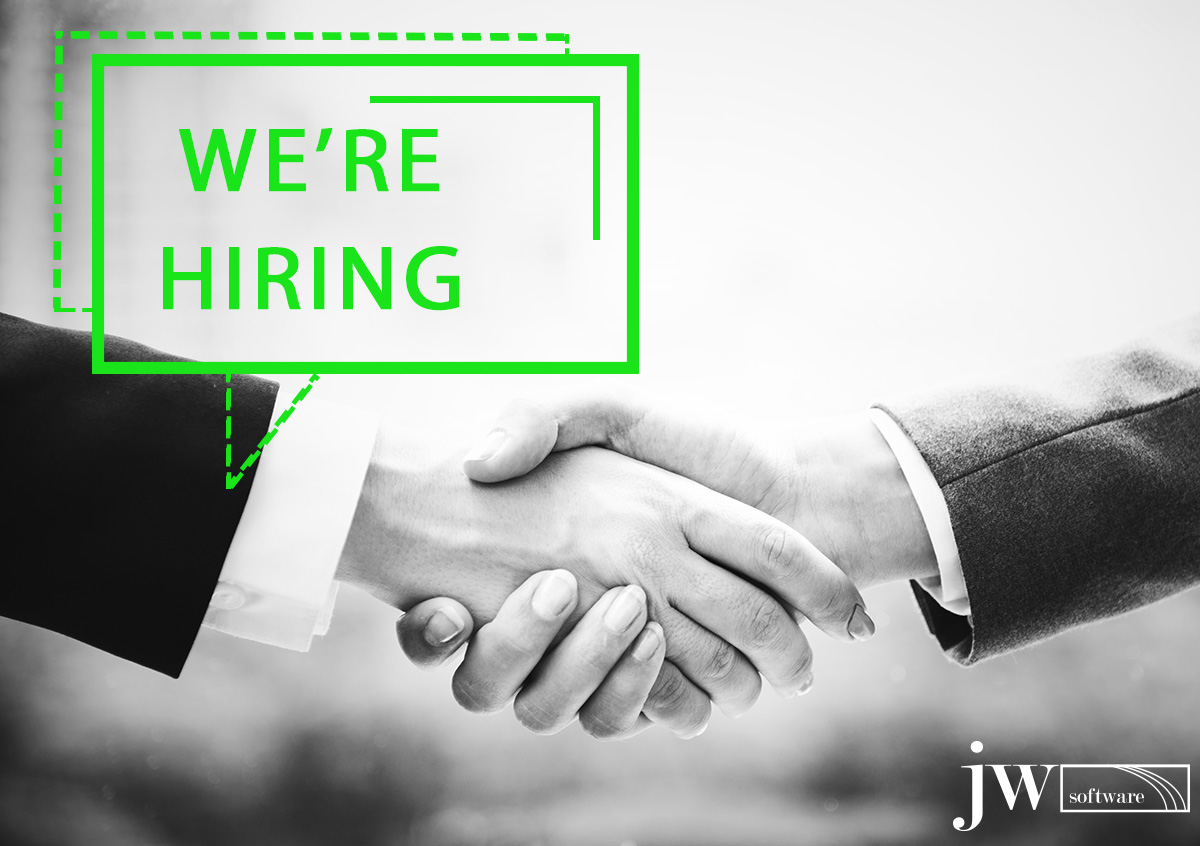 JW Software is seeking an enthusiastic and skilled IT professional to join our team. This role will serve in a capacity that supports both our in-house development team as well as our software end-users. Ideal candidates should show an aptitude for quickly understanding concepts and procedures in a way that allows for analysis and improvement through automation. This role will work closely with both developers and front-end support personnel to ensure the proper delivery and functionality of the custom software product. This role will also be heavily involved in monitoring, maintaining, and updating the production software environment on a cloud-based platform with emphasis placed on identifying areas for improvement in performance or automation. Candidates will also be required to assist in basic to advanced internal IT tasks such as firewall configuration, User setups, desktop support, server setup, and maintenance, among many others. Top candidates will also need to have excellent customer service skills and patience when working with clients for escalated software support issues.
Responsibilties
Assist our development teams in maintaining and supporting our existing infrastructure.
Scale our production and staging systems through automation.
Build additional functionality into our operations stack that improves ease-of-use, reliability, and dev ops response times.
Monitor, triage and respond to alerts in our 24/7/365 environment.
Debug production incidents and be an invaluable asset to our development teams in a crisis.
Configure new environments for a growing set of external and internal projects.
Develop new methods of operation and automation.
Skills & Qualifications
Required:
Skills in SQL management or another database engine
Experience in IIS, Webfarm framework, and hosted environments.
Skills in troubleshooting and debugging
Deep understanding of computer networking, TCP/UDP, distributed computing, web services, and the fundamental protocols used by the internet (HTTP, HTTPS, etc.).
Experience in PowerShell or other scripting languages.
Willing to always help your teammates - especially in stressful situations.
Enthusiastic about working in a small, growing team where you will be given a lot of autonomy.
Willingness to expand beyond your job role to fill whatever role is needed at the time.
Preferred:
Experience of working in cloud-based systems operations.
Experience in automation, scripting, and creating web-based interfaces.
Benefits & Compensation
At JW Software, we believe our employees play a key role in the company's success and future growth. We strive to develop competitive pay programs that will attract, motivate, retain and reward employees. Comprehensive benefits package offered.
*Applicants must be currently authorized to work in the United States on a full-time basis.
Please submit your information below or email [email protected]
Want to learn more? Visit our LinkedIn for Career and JWS updates!
JW Software was started in 1989, as a software company designed to create custom business applications for small businesses in the St. Louis area. The company found a niche in the insurance industry, specifically Third-Party Administrators who needed Claims Management Software to manage their business needs and launched the claims management software. FileHandler™ has become a trusted software solution in the claims and risk management market for the past 32 years. JW Software is continuing its growth and evolution in 2021 with FileHandler Enterprise™, the newest claims management solution incorporating the newest technology and security to the system. FileHandler Enterprise™, the flagship claims management software and PolicyHandler, a complete Workers' Compensation Policy Management System, have evolved to develop a comprehensive web-based software solution for businesses to effectively manage policies and insurance claims.