Introducing Nicholas Toal, our new VP of Business Development & Sales!
JW Software is pleased to introduce Nicholas Toal as the new Vice President of Business Development and Sales.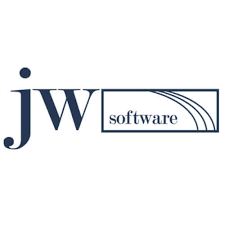 JW Software is pleased to introduce Nicholas Toal as the new Vice President of Business Development and Sales. Nick comes to JW Software with a very diverse background in marketing and sales management, product development, and technological and strategic development. He will be responsible for managing the Sales and Marketing functions of the company, developing the JW Software brand, and implementing new ideas and strategies to increase sales and company growth. Nick will also work to cultivate our relationships with new and current users of the JW Software suite of products.
Nick has spent the last 10 years managing and growing medical and dental businesses, working with complex technologies, and implementing products into a highly regulated marketplace. His experience with regulatory compliance and patient management technology will help him integrate seamlessly with the JW Software product offerings.
Nick earned his Undergraduate Degree in Business Administration and Marketing from the University of Missouri, St. Louis, MO. After working as a Marketing Manager for a few years, Nicholas went back to college to achieve a Master's in Business Administration from Webster University, in St. Louis, MO.
We look forward to Nick helping us to achieve our future goals.
Jim Wieland
President
JW Software was started in 1989, as a software company designed to create custom business applications for small businesses in the St. Louis area. The company found a niche in the insurance industry, specifically Third-Party Administrators who needed Claims Management Software to manage their business needs and launched the claims management software. FileHandler™ has become a trusted software solution in the claims and risk management market for the past 32 years. JW Software is continuing its growth and evolution in 2021 with FileHandler Enterprise™, the newest claims management solution incorporating the newest technology and security to the system. FileHandler Enterprise™, the flagship claims management software and PolicyHandler, a complete Workers' Compensation Policy Management System, have evolved to develop a comprehensive web-based software solution for businesses to effectively manage policies and insurance claims.