Introducing the NEW JW SOFTWARE
We've got a new look, full of features and customized solutions to meet all your claims and policy needs.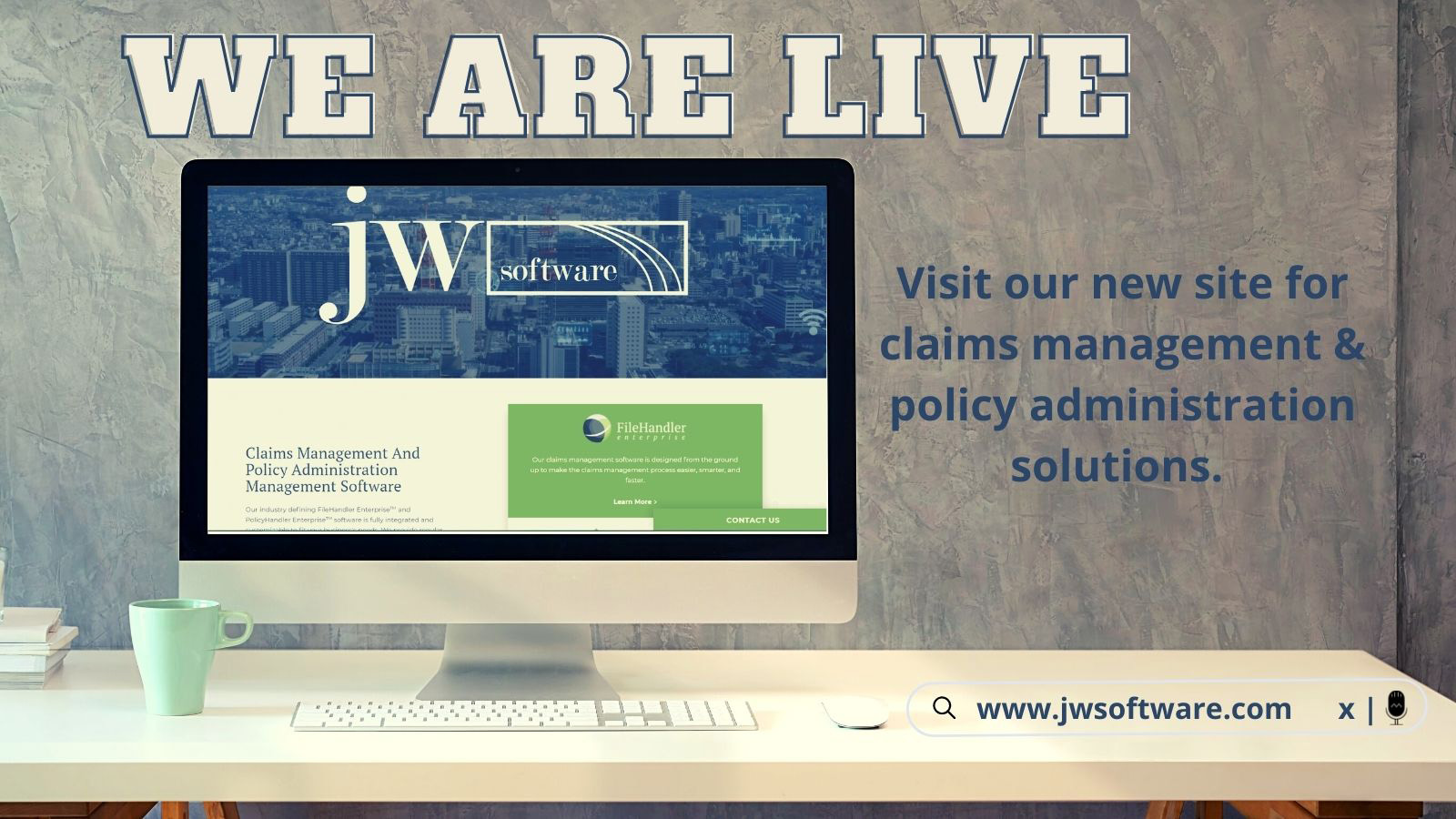 Introducing the NEW JW SOFTWARE
Your destination for software solutions you can trust.
Save Time. Organize. Automate.
We've got a new look, full of features and customized solutions to meet all your claims and policy needs. Check out what is new on www.jwsoftware.com: Customer testimonials. User-friendly customizations. Support solutions designed for your business needs. Easy request. Easy support. 100% client satisfaction!
Industry Defining Software
We are thrilled to announce that the brand new JW Software website is LIVE! www.jwsoftware.com Check out our updated look with additional dropdown menus to efficiently improve navigation for an effortless user-friendly experience on both desktop and mobile versions. We have also enhanced our content configuration to give you more at once for a quick read. With proactive changes, we have aimed to make the user experience on the JW Software site more informative.
Our goal was to update content and help users move from one place to the next without skipping JW Software's most pertinent content. We have added industry-specific information for the market-segments our clients participate, a new support area for more information about our implementation and support processes, enhanced testimonials, and a more interactive Blog.
We hope you enjoy the changes! If you would like to contact us with questions or any feedback, please let us know on the site, LinkedIn, or Twitter.
JW Software was started in 1989, as a software company designed to create custom business applications for small businesses in the St. Louis area. The company found a niche in the insurance industry, specifically Third-Party Administrators who needed Claims Management Software to manage their business needs and launched the claims management software. FileHandler™ has become a trusted software solution in the claims and risk management market for the past 31 years. JW Software is continuing its growth and evolution in 2020 with the launch of FileHandler Enterprise™, the newest claims management solution incorporating the newest technology and security to the system. FileHandler Enterprise™, the flagship claims management software, and PolicyHandler, a complete Workers' Compensation Policy Management System, have evolved to develop a comprehensive web-based software solution for businesses to effectively manage policies and insurance claims.