Next Level Administrators moves into production on FileHandler!
JW Software announced today that Next Level Administrators has officially gone live with FileHandler.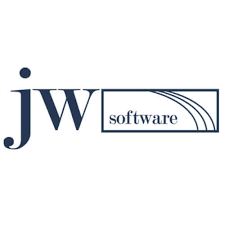 JW Software announced today that Next Level Administrators has officially gone live with FileHandler. FileHandler recently released its' 11th major release of its browser-based claims administration software with remarkable enhancements improving its rich functionality and usability. FileHandler is going to allow Next Level Administrators to grow their claims business efficiently as their company continues to grow rapidly.
"It is rare that your dealings with a software company result in a partnership and collaboration of ideas to improve an already solid product to meet your specific needs. Jim Wieland and his team understood our sense of urgency and dedicated the resources necessary to meet our target dates. I have been involved in several data conversions and software implementations over my career and this one was the smoothest of all of them."
Andy Olwert, President of Next Level Administrators
"Next Level Administrators seasoned-staff brought all their good ideas to the implementation of FileHandler. Their staff impressed us with their assistance in the implementation process. JWS and NLA have a strong partnership. It was a pleasure to implement their system."
Jim Wieland, President, JW Software
"Next Level Administrators and JWS have created more than just a typical vendor/customer relationship. Their dedication to the project truly helped to make the FH the very best it can be."
Laura Goddard, Business Analyst at JW Software
About Next Level Administrators
Next Level Administrators is a full service workers' compensation claims administration firm with the ability to create goal-oriented workers' compensation claims programs that return employees to work quickly and safely. With a team of claims professionals who average 18 years of experience adjusting claims, clients receive information and insight to make educated decisions to realize better claims results. By integrating data from multiple platforms, clients receive analytics and reports to assess and improve results.
For more information about Next Level Administrators www.nextleveladmin.com
JW Software was started in 1989, as a software company designed to create custom business applications for small businesses in the St. Louis area. The company found a niche in the insurance industry, specifically Third-Party Administrators who needed Claims Management Software to manage their business needs and launched the claims management software. FileHandler™ has become a trusted software solution in the claims and risk management market for the past 32 years. JW Software is continuing its growth and evolution in 2021 with FileHandler Enterprise™, the newest claims management solution incorporating the newest technology and security to the system. FileHandler Enterprise™, the flagship claims management software and PolicyHandler, a complete Workers' Compensation Policy Management System, have evolved to develop a comprehensive web-based software solution for businesses to effectively manage policies and insurance claims.