Jupiter Auto goes LIVE with FileHandler Claims Software
St. Louis, MO – July 2017 – JW Software, a claims management software provider, today announced that it has completed its SSAE 18 (SOC 1) Type II Audit.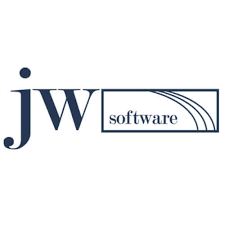 About KirkpatrickPrice
KirkpatrickPrice is a licensed CPA firm, PCI QSA, and a HITRUST CSF Assessor, registered with the PCAOB, providing assurance services to over 600 clients in more than 48 states, Canada, Asia, and Europe. The firm has over 11 years of experience in information security and compliance assurance by performing assessments, audits, and tests that strengthen information security and internal controls. KirkpatrickPrice most commonly provides advice on SOC 1, SOC 2, HIPAA, HITRUST CSF, PCI DSS, ISO 27001, FISMA, and CFPB frameworks.enhance our client's current processes and improve productivity through its diverse functionality and dynamic reporting tools.
St. Louis, MO – July 2017 – JW Software, Inc. Announced today that Jupiter Auto has moved into production with the FileHandler Claims Administrative software. Jupiter Auto will utilize the FileHandler product to manage auto and property claims for their customers.
"JW Software helped me acquire a license to FileHandler and their team has done a fabulous implementation in a short time. JW Software's customer service throughout the process was excellent. We needed to get a system in place quickly and accurately get the data converted to better serve our clients. Everyone at JW Software got together and had us up and running in that timeframe."

About Jupiter Auto
When it comes to auto insurance, you've got a lot of choices. If you like the idea of working with people in your own backyard, accessing your account online, and having your claims managed in your own state, Jupiter Auto may be your BEST auto insurance choice. Our leaders have specialized in auto insurance since 1977. We've been selling auto insurance directly to consumers since 2005, with the goal of delivering the fastest, easiest and most efficient service available. We offer auto insurance in Alabama, Arkansas, Georgia, Oklahoma, Tennessee and Texas exclusively so we're well apprised of local laws and each state's unique auto insurance conditions. If you live in one of these states, and you don't care to waste time or money on auto insurance, Jupiter Auto may be a great fit for you. We provide industry-standard coverage, competitive auto insurance rates and fast online service. If you have a claim, we strive to make your experience as stress-free as possible using cutting edge tools to speed the process. You can count on us to advocate on your behalf and get you back on the road to "normal" quickly.
About JW Software
JW Software, Inc. is a software firm focused on the development and support of product-based Insurance Technology Solutions with a specific emphasis on software systems that support end-to-end Policy & Claims Administration. JW Software, Inc. provides FileHandler, a .NET, multi-line, browser-based Claims Administration System designed to manage claims for TPAs, Carriers, Self-Insured Entities, Municipalities, Risk Pools, etc. FileHandler is backed by a company with over 25 years of experience in the RMIS marketplace and the system has been strategically designed to enhance our client's current processes and improve productivity through its diverse functionality and dynamic reporting tools.
JW Software was started in 1989, as a software company designed to create custom business applications for small businesses in the St. Louis area. The company found a niche in the insurance industry, specifically Third-Party Administrators who needed Claims Management Software to manage their business needs and launched the claims management software. FileHandler™ has become a trusted software solution in the claims and risk management market for the past 32 years. JW Software is continuing its growth and evolution in 2021 with FileHandler Enterprise™, the newest claims management solution incorporating the newest technology and security to the system. FileHandler Enterprise™, the flagship claims management software and PolicyHandler, a complete Workers' Compensation Policy Management System, have evolved to develop a comprehensive web-based software solution for businesses to effectively manage policies and insurance claims.