Ron's Staffing Incorporates FileHandler Claims Software into their Business
JW Software, Inc. announces Ron's Staffing (Chicago, IL) has recently transitioned to the FileHandler Claims Administration Software.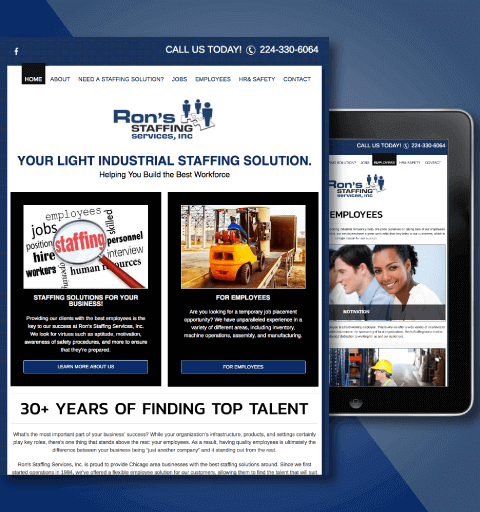 JW Software, Inc. announces Ron's Staffing (Chicago, IL) has recently transitioned to the FileHandler Claims Administration Software. This solution is providing Ron's Staffing with the ability to track claims at their several branch locations and keep that data in one shared system to mitigate costs, implement risk practices, and better serve their employees.
"Everything is going great, our recruiters have learned the process and they are now seeing how effective and efficient FileHandler is. FileHandler has helped streamline our claim management process. The system alone generates reports on a weekly basis which helps track down injuries and costs, allowing for our safety team to identify and take preventative measures."
"JW Software strives for partnerships in the market, and this is one partnership that we are excited to grow."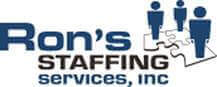 About Ron's Staffing
Ron's Staffing Services, Inc. is a family owned business which is dedicated to high standards and expertise in the light industrial staffing business. Our differentiating factor is that we form relationships with customers and become their preferred staffing solutions provider. We have been in business since 1984, and our mission is to supply Chicago and its surrounding suburbs with the best and most professional service in the light industrial staffing industry. Our commitment to total customer satisfaction is what continues to drive us today. To that end, we supply only qualified workers who have proven their ability to perform for our clients. Ron's Staffing gives customers the flexibility to quickly add reliable help on short notice and provides our workers with an honest day's pay for an honest day's work. We are ready to work 3 shifts for you — that's 24 hours a day, 7 days a week, 365 days a year. Whether you need order fillers, forklift operators, food production, or machine operators, Ron's Staffing will provide you with the quality workforce you need to stay productive. We take great pride in putting together a great workforce, which has helped us in providing some of the best fill rates and lowest turnover rates in the industry.
JW Software was started in 1989, as a software company designed to create custom business applications for small businesses in the St. Louis area. The company found a niche in the insurance industry, specifically Third-Party Administrators who needed Claims Management Software to manage their business needs and launched the claims management software. FileHandler™ has become a trusted software solution in the claims and risk management market for the past 32 years. JW Software is continuing its growth and evolution in 2021 with FileHandler Enterprise™, the newest claims management solution incorporating the newest technology and security to the system. FileHandler Enterprise™, the flagship claims management software and PolicyHandler, a complete Workers' Compensation Policy Management System, have evolved to develop a comprehensive web-based software solution for businesses to effectively manage policies and insurance claims.