AUSA Annual Golf Tournament
For the 3rd year in a row, this June we were Corporate Sponsors in the Annual AUSA golf event at Sunset Country Club.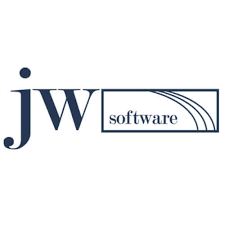 For the 3rd year in a row, this June we were Corporate Sponsors in the Annual AUSA golf event at Sunset Country Club. David Stephen, Chris Phoenix, Sergeant Chad Hoffman, and myself played in a 18 hole scramble and we were able to take home the coveted AUSA Eagle Trophy!
Every year there's about 30 teams that come out and support the scholarship fund of the Association of the United States Army. This is one of my favorite events to participate in each year, as it hits home for us at JW Software. Chad Hoffman, one of our lead Quality Assurance and Support Specialists, was a Sergeant in the US Army Infantry for 4 years serving in Iraq. Now an Infantry Veteran, we are honored to have Chad as a part of the JW Software family. Thank you Chad and thank you to all the men and women who have and are serving our country!
God Bless Our Troops,
Jim Wieland
More about AUSA:
AUSA is a private, non-profit educational organization that supports America's Army – Regular Army, National Guard, Reserve, Retirees, Government Civilians, Wounded Warriors, Veterans, concerned citizens and family members. AUSA provides numerous Professional Development Opportunities at a variety of events both local and national. www.ausa.org
JW Software was started in 1989, as a software company designed to create custom business applications for small businesses in the St. Louis area. The company found a niche in the insurance industry, specifically Third-Party Administrators who needed Claims Management Software to manage their business needs and launched the claims management software. FileHandler™ has become a trusted software solution in the claims and risk management market for the past 32 years. JW Software is continuing its growth and evolution in 2021 with FileHandler Enterprise™, the newest claims management solution incorporating the newest technology and security to the system. FileHandler Enterprise™, the flagship claims management software and PolicyHandler, a complete Workers' Compensation Policy Management System, have evolved to develop a comprehensive web-based software solution for businesses to effectively manage policies and insurance claims.