JW Software's 13th Annual User Group Conference
JW Software held its 13th annual user conference May 11 – 13, at the New York, New York Hotel and Casino in Las Vegas, Nevada.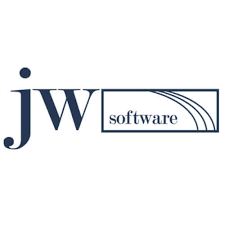 JW Software held its 13th annual user conference May 11 – 13, at the New York, New York Hotel and Casino in Las Vegas, Nevada. The conference was attended by 54 of our clients and 6 of our employees. I am very excited about the support we receive each and every year and this was our most attended one thus far. The conference kicked off Wednesday night, with a meet and greet cocktail hour (or should I say hours), where conversation was flowing and ideas to enhance FileHandler and PolicyHandler were discussed in great detail.
The Thursday morning session was action packed as Jason Williams, our Quality Assurance Manager, unveiled FileHandler Version 12.0, the next up and coming release of our claims administration software. All in all, there were 41 enhancements in this major release. The changes came from the attendees at the annual user conference last year. I am proud to say that our products take their entire direction from its user population.
The Thursday afternoon session was extremely exciting as I presented a sneak "Preview" of FileHandler Enterprise. The Enterprise is a complete rewrite of the claim system. The user interface is built on Bootstrap, HTML5 compatible, and browser independent. Additionally, the programming language now uses the latest .net framework and is written entirely in C#. The most exciting part of the Enterprise is its user configurability. Every screen throughout the entire system is able to be customized by our clients. Additionally, the business rule and reporting engines allow for this level of user configurability as well. This product will all but eliminate the need for "custom code", within the application. With a single standard code base, we will be able to push out standard enhancements to the entire client base all within the same day. Finally, the up-to-date, user defined dashboards will be a tremendous tool for our clients. The new FileHandler Enterprise product was perceived by all in attendance as a game changer for their business. I can't wait for its release, which is scheduled for the first quarter of 2017.
Thursday night happy hour was just fantastic. We rented out the entire patio outside the Nine Fine Irishman Restaurant at New York, New York right on the strip. The weather was just about perfect as the entire group shared in good food, drink and conversation.
The conference finished with the Friday morning session, where the entire group put forth their suggestions for next year's release. Each company's ideas are presented to the group for a vote. If a majority of clients vote for the idea, it becomes a feature in the next release. I enjoy this session the most, as I witness the clients challenge each other with different solutions to their suggestions. It's very common for a client to point out to another client, that the feature already exists. "Oh, I didn't know you could do that…."
This year was a great conference. Both the JW staff and client base learned a great deal, had a lot of fun and are already looking forward to next year with the FileHandler Enterprise available by then.
"I always enjoy listening to the business needs of your other clients. Inevitably you hear something that our group never thought of. That is the beauty of attending the User Group meeting. It enhances our use of Filehandler & enables us to bring new ideas to our teams. The more efficient we are, the better we serve our clients. And we get to interact with "Lucky Chad". Just another fringe benefit of attending the meeting!"
"It was a pleasure to meet the knowledgeable JW staff and to learn more about Filehandler. I hope to have the opportunity to attend another conference in the future."
"We're eagerly anticipating the release of the FileHandler Enterprise platform. Besides implementing a new and polished interface for our users and clients to take advantage of, FileHandler Enterprise is going to allow for us to build many more integrations with our other platforms and Business Intelligence Systems, giving us significant capability over our competitors."
"The meeting was very informative as usual. Great meeting, great staff!"
"The JW conference was great. I learned some new things about the current version and the future of FH looks really good. In spite of being in Vegas, it was a productive conference! See you all next year."
"We sincerely appreciate the time and personal attention to our system needs that we receive by attending the annual User Group Meeting sponsored by JW Filehandler. The open discussion and sharing of ideas allows us to understand and integrate new technology that will enhance our ability to provide superior claims service to our clients."
"It was great putting faces with the names of everyone we work with. The conference was an excellent forum for sharing like issues with other users. JW Software did an outstanding job with the hospitality, accommodations and meeting space. I'm very happy I was able to attend."
"Always a beneficial meeting! The JWS staff are so informative and keep the meetings lively!"
"The event was very informative and I'm looking forward to using the Enterprise software. Las Vegas was fabulous! It was great meeting some of the JW employees so now I have a face with the name."
"The User Group Meeting is an excellent forum to learn more about system capabilities and make suggestions for future enhancements. The JW team does an excellent job of listening to their customer base as they continue to refine the system. It was also a great opportunity to network with fellow claim professionals that use the system."
"I have been to users' conferences for other products, but this was my first with JW. I am thrilled with the collegial nature of the group, the willingness of JW to listen and the casual atmosphere. As it is with everything, if you don't participate you get no right to complain… I would encourage everyone using FileHandler to make it a point to find time and travel budget to come to the next installment"
"It was an absolute privilege to be a part of the JW user conference. The meeting was useful and informative. A great time with great people."
"We look forward to attending the JWS User Group Conference every year. Current product enhancements as well as upcoming new product development is informative and always exciting. The good people of JW Software always have a lot to share and open discussion of the topics are encouraged making the sessions fast paced and never boring. During the Friday session the floor is opened up to discussion and peer voting of the attending clients' desires for future enhancements. This is a highly anticipated session for many returning JWS clients and, at times, is very entertaining"
"I have learned so much from other professionals in the claims world. The meeting was interactive and it created a forum to discuss and offer "solutions". The opportunity to network with other professionals and share technical expertise is appreciated. It's an invaluable experience! A big Mahalo to Jim and his support team."
JW Software was started in 1989, as a software company designed to create custom business applications for small businesses in the St. Louis area. The company found a niche in the insurance industry, specifically Third-Party Administrators who needed Claims Management Software to manage their business needs and launched the claims management software. FileHandler™ has become a trusted software solution in the claims and risk management market for the past 32 years. JW Software is continuing its growth and evolution in 2021 with FileHandler Enterprise™, the newest claims management solution incorporating the newest technology and security to the system. FileHandler Enterprise™, the flagship claims management software and PolicyHandler, a complete Workers' Compensation Policy Management System, have evolved to develop a comprehensive web-based software solution for businesses to effectively manage policies and insurance claims.