Introducing the New JW Software
JW Software is proud to announce the launch of our new website.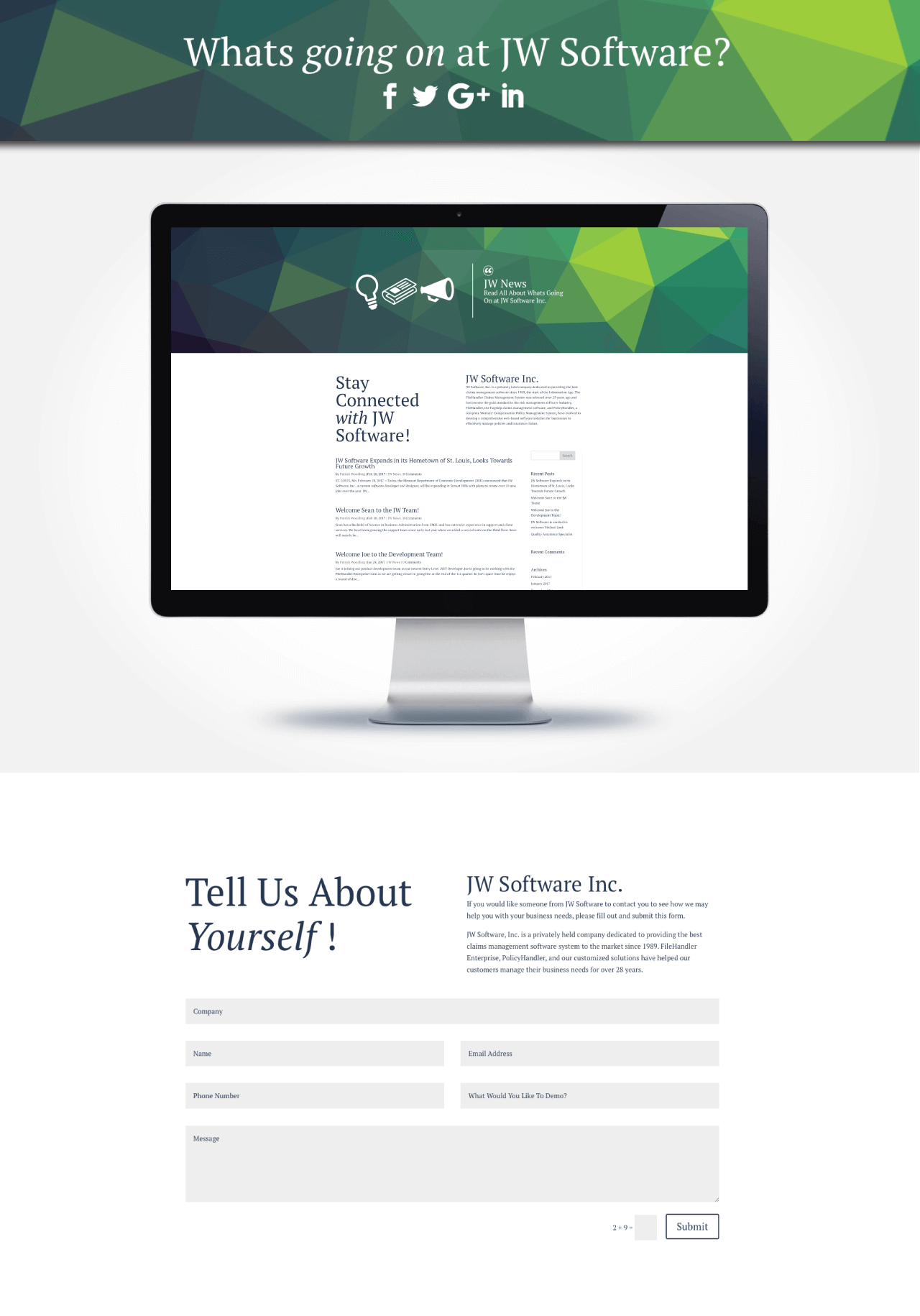 JW Software is proud to announce the launch of our new website. While working on the initial concept, our main goals were to create a new web page that would be more user friendly, while updating the aesthetic. Check out what is new.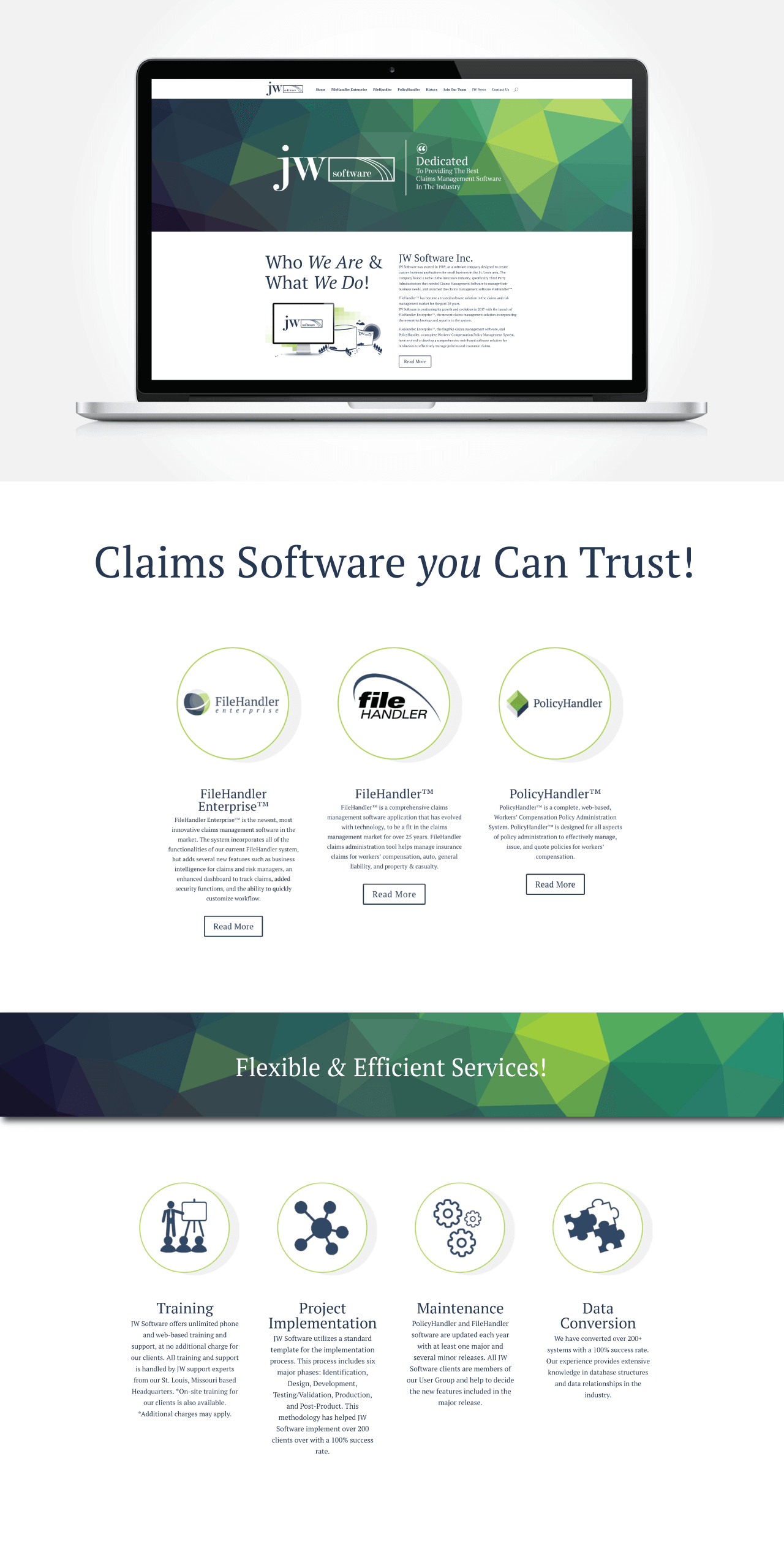 References & Customer Reviews
We take immense pride in the long-term relationships that we have forged in the last 28-years. As a customer oriented business, JW Software value each and every one of our customer partners.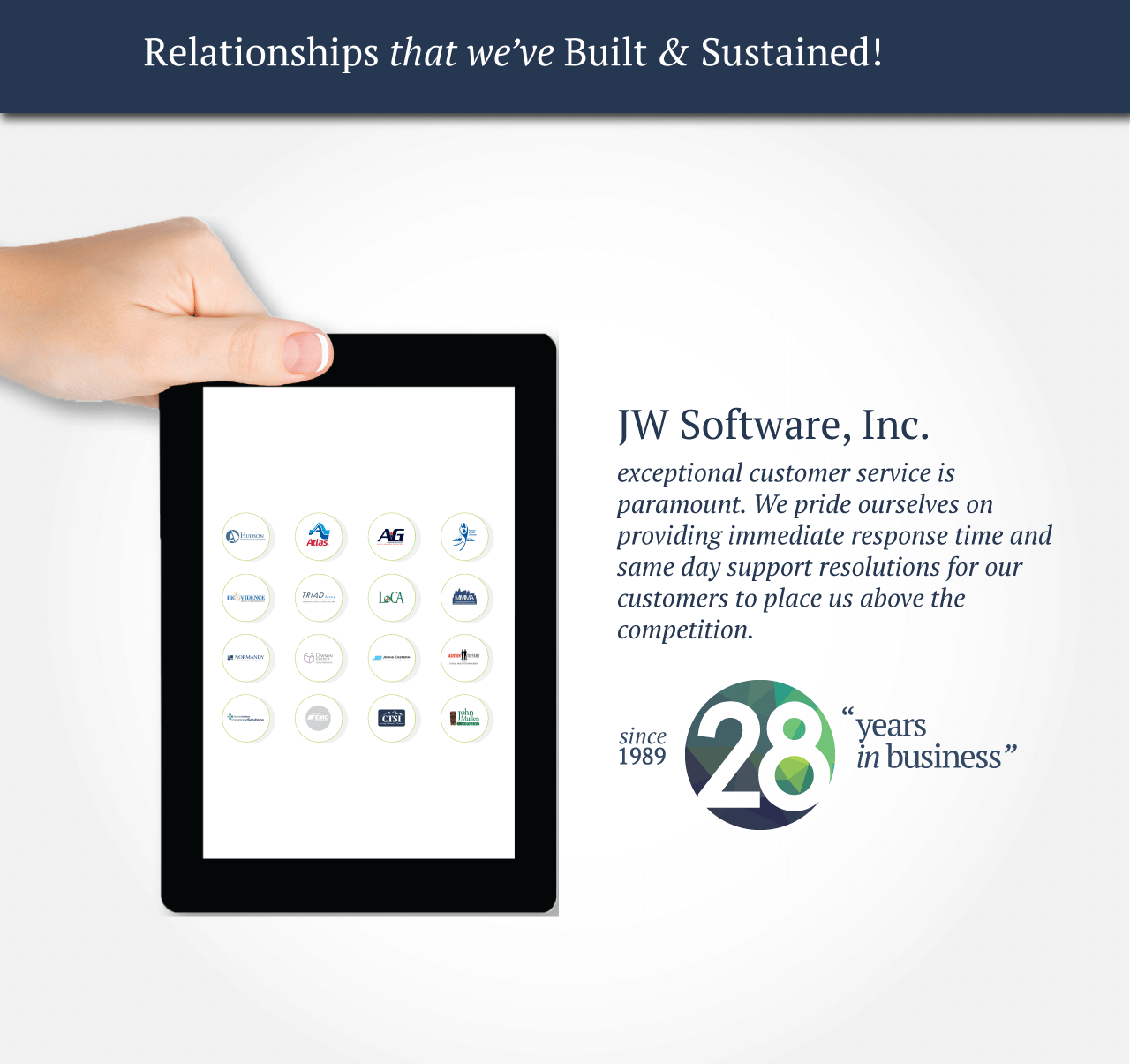 Almost 30 years of Claims Administration
The history of the JW Software company's historic journey in the Insurance Claims and Policy Management market.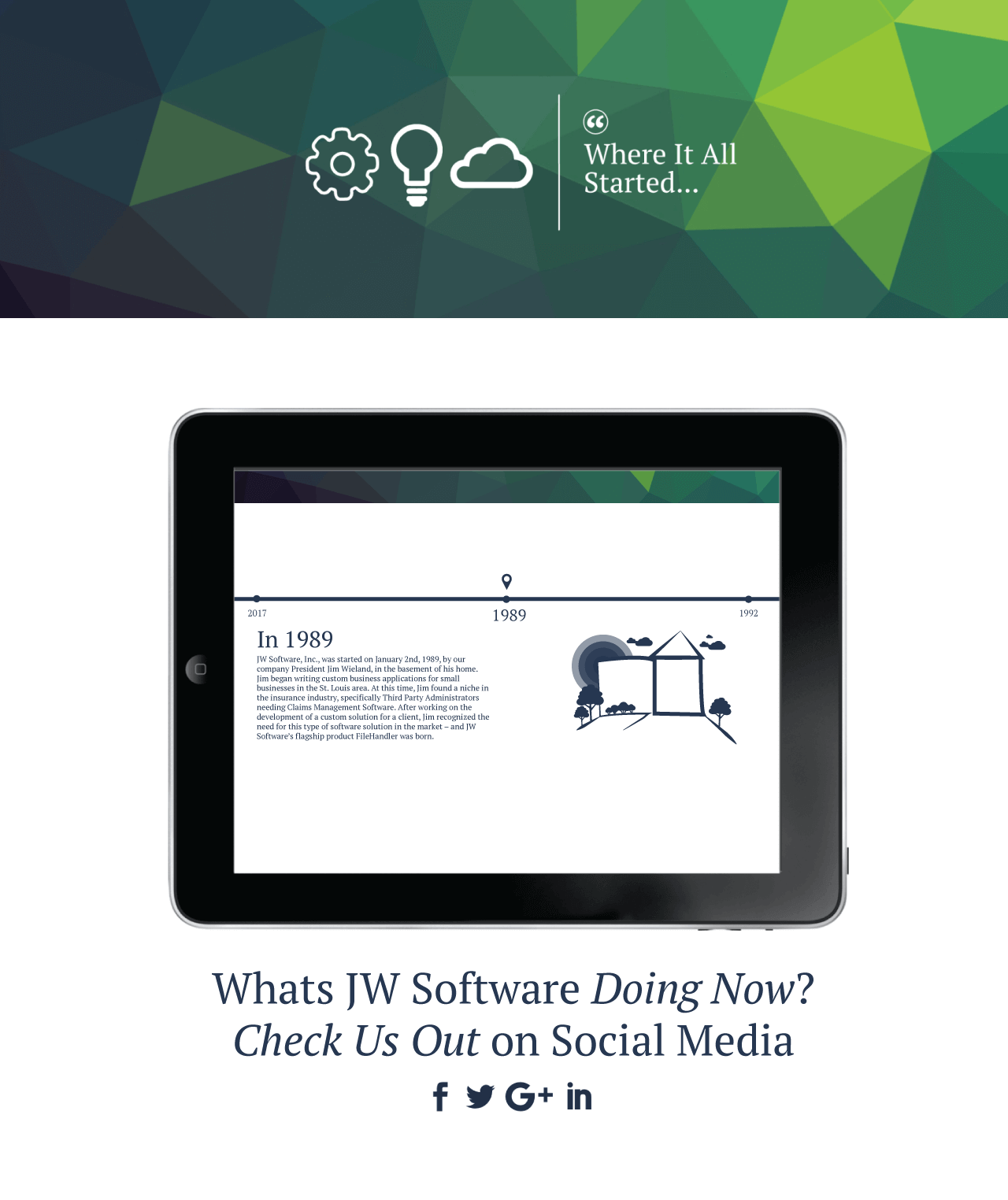 Staying Connected with JW Software News & Social Media
We've added a blog resource and new social media plug ins to stay connected with our current and future clients. "Like" us on your preferred Social Media to get up to date news about JW Software.
We hope you enjoy navigating the new site.
Thanks Again
Patrick Woodling, Creative Director
JW Software was started in 1989, as a software company designed to create custom business applications for small businesses in the St. Louis area. The company found a niche in the insurance industry, specifically Third-Party Administrators who needed Claims Management Software to manage their business needs and launched the claims management software. FileHandler™ has become a trusted software solution in the claims and risk management market for the past 32 years. JW Software is continuing its growth and evolution in 2021 with FileHandler Enterprise™, the newest claims management solution incorporating the newest technology and security to the system. FileHandler Enterprise™, the flagship claims management software and PolicyHandler, a complete Workers' Compensation Policy Management System, have evolved to develop a comprehensive web-based software solution for businesses to effectively manage policies and insurance claims.