Normandy Insurance Moves JW Software's FileHandler into Production
JW Software, Inc. announced today that Normandy Insurance Company has recently transitioned to FileHandler, a web-based Claims Management System.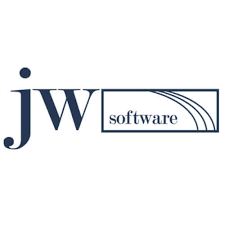 JW Software, Inc. announced today that Normandy Insurance Company has recently transitioned to FileHandler, a web-based Claims Management System. This transition now provides Normandy a complete end-to-end solution with its previous integration of JW Software's PolicyHandler Administration System, implemented at the beginning of last year.
"JW Software has been phenomenal through the whole process! From preparing us for what was to come, to ensuring that we were able to obtain a product that had what we needed from all aspects. Their support team is second to none and is always willing to help."
James Bar-Erez, Claims Manager, Normandy Insurance
"We are very excited about our partnership with Normandy Insurance. With the full integration of FileHandler and PolicyHandler, we feel Normandy will be able to cost effectively grow their business in the coming years."
Jim Wieland, President, JW Software
About Normandy Insurance Company
As a full service provider of integrated insurance services, Normandy Insurance provides the overall lowest cost workers' compensation programs for Florida-based companies. With experienced consultants who know workers' compensation and the Florida business environment first hand, Normandy Insurance develops innovative and customized solutions and delivers them with the personal touch needed.
For more information: www.normandyins.com
About JW Software
JW Software, Inc. is a software firm focused on the development and support of product-based Insurance Technology Solutions with a specific emphasis on software systems that support end-to-end Policy & Claims Administration.
Whether you are a small company looking to streamline your claims administration or a company that needs a robust all-encompassing claims management product, or a company that wants to stay on the cutting edge of technology by utilizing the vast amount of information technology that is available, JW Software can help you succeed.
At JW Software, Inc. we hold pride in our exceptional customer service. Immediate response time and same day support resolutions place us beyond compare.
JW Software was started in 1989, as a software company designed to create custom business applications for small businesses in the St. Louis area. The company found a niche in the insurance industry, specifically Third-Party Administrators who needed Claims Management Software to manage their business needs and launched the claims management software. FileHandler™ has become a trusted software solution in the claims and risk management market for the past 32 years. JW Software is continuing its growth and evolution in 2021 with FileHandler Enterprise™, the newest claims management solution incorporating the newest technology and security to the system. FileHandler Enterprise™, the flagship claims management software and PolicyHandler, a complete Workers' Compensation Policy Management System, have evolved to develop a comprehensive web-based software solution for businesses to effectively manage policies and insurance claims.