Successful Claims Innovation with FileHandler Enterprise™
As claims technology advances, carriers must turn their focus on customer challenges and allow them to lead efforts to solutions.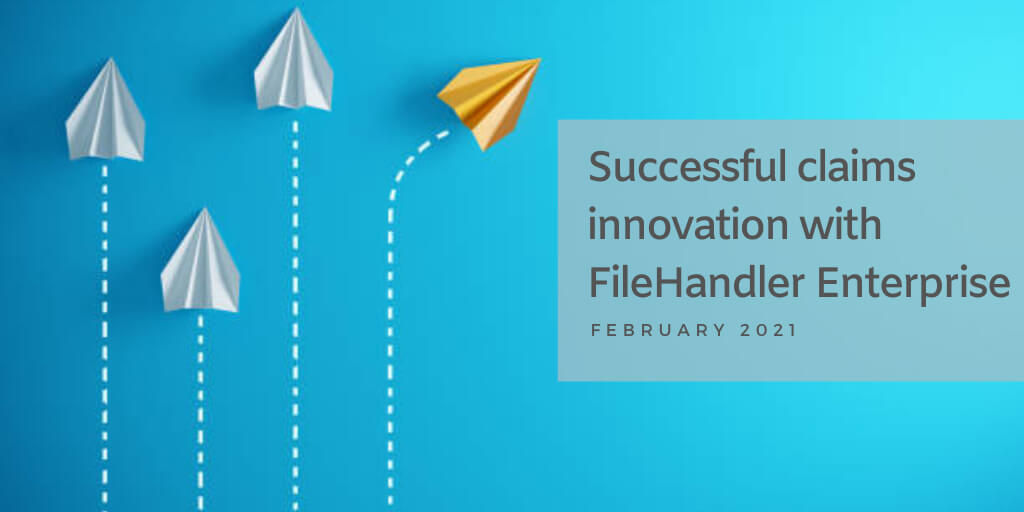 Since the onset of the coronavirus insurers have felt the need to innovate at a rapid speed. However, many have been upgrading and implementing new digital solutions for the past several years. This rapid change to an almost entirely remote workforce has allowed insurers to utilize their insurance solutions in new ways to serve both adjusters and claimants.
FileHandler Enterprise focuses on identifying and solving multiple customer challenges all while freeing up adjusters to provide greater customer service to handle more complex claims. The value of focusing on customer challenges leads to innovation. By keeping adjusters engaged ensures progress is being made.
Here are some features for streamlining the claims process:
Process Accurate Data

FileHandler Enterprise certifies the process of accurate data to provide better customer service and an increase in customer satisfaction. Automatically trigger activities and workflows to save time and eliminate manual errors. By saving time and increasing the productivity of the employees, customers are better serviced.

Employee Productivity

There are never enough hours in a day. Time spent collecting, entering, and searching for data can take up significant hours if not days. Companies welcome efficient workers. The automation of manual tasks like data entry, email communications, and billing calculations allows employees to work more efficiently while minimizing the risk of incorrect data entry.

Security & Compliance

FileHandler Enterprise is designed to ensure system security and data protection are never a concern. Our hosting solution is designed to meet the most stringent regulatory and certification requirements, with disaster recovery and data replication between 14 locations.

Analysis & Reporting

Complex legacy systems with "large amounts of big data siloed across the organization [prevents companies] from gaining actionable customer insights," BusinessWire's article. FileHandler Enterprise will transform your company's data into rich visuals built and defined by you. User customizable screens, layouts, and reports allow you to modify the look and feel to meet your business's needs.
Let FileHandler Enterprise handle that workload burden and streamline your business today!
About JW Software
JW Software was started in 1989, as a software company designed to create custom business applications for small businesses in the St. Louis area. The company found a niche in the insurance industry, specifically Third-Party Administrators who needed Claims Management Software to manage their business needs, and launched the claims management software. FileHandler™ has become a trusted software solution in the claims and risk management market for the past 32 years. JW Software is continuing its growth and evolution in 2020 with the launch of FileHandler Enterprise™, the newest claims management solution incorporating the newest technology and security to the system. FileHandler Enterprise™, the flagship claims management software, and PolicyHandler, a complete Workers' Compensation Policy Management System, have evolved to develop a comprehensive web-based software solution for businesses to effectively manage policies and insurance claims.