JW Software Receives SOC1 Type II Attestation
St. Louis, MO – July 2017 – JW Software, a claims management software provider, today announced that it has completed its SSAE 18 (SOC 1) Type II Audit.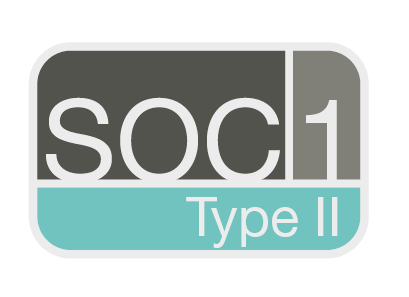 Independent Audit Verifies JW Software's Internal Controls and Processes
St. Louis, MO – July 2017 – JW Software, a claims management software provider, today announced that it has completed its SSAE 18 (SOC 1) Type II Audit. This attestation verifies that JW Software has the proper internal controls and processes in place to deliver high-quality services to its clients.
KirkpatrickPrice, a licensed CPA and PCI QSA firm, performed the audit and appropriate testing of JW Software's controls that may affect its clients' financial statements. In accordance with SSAE 18 (Statements on Standards for Attestation Engagements), the SOC 1 Type II audit report includes JW Software's description of controls as well as the detailed testing of its controls over a minimum six-month period.
The Security of JW Software Clients is Paramount
"Many of JW Software's clients rely on us to protect their data and consumer information," said Joseph Kirkpatrick, Managing Partner with KirkpatrickPrice. "As a result, JW Software has implemented best practice controls demanded by their customers to address information security and compliance risks. Our third-party opinion validates these controls and the tests we perform provide assurance regarding the managed solutions provided by JW Software."
SOC 1 Type II is a reporting on the controls at a service organization that was established by the American Institute of Certified Public Accountants (AICPA). This report is in compliance with the SSAE 18 auditing standards which focus on the controls of a service organization that are relevant to an audit of a user entity's financial statements. The standard demonstrates that an organization has adequate controls and processes in place. Federal regulations such as Sarbanes-Oxley, Gramm-Leach-Bliley and the Health Insurance Portability and Accountability Act (HIPAA) require corporations to audit the internal controls of their suppliers, including those that provide technology services.
JW Software was started in 1989, as a software company designed to create custom business applications for small businesses in the St. Louis area. The company found a niche in the insurance industry, specifically Third-Party Administrators who needed Claims Management Software to manage their business needs and launched the claims management software. FileHandler™ has become a trusted software solution in the claims and risk management market for the past 32 years. JW Software is continuing its growth and evolution in 2021 with FileHandler Enterprise™, the newest claims management solution incorporating the newest technology and security to the system. FileHandler Enterprise™, the flagship claims management software and PolicyHandler, a complete Workers' Compensation Policy Management System, have evolved to develop a comprehensive web-based software solution for businesses to effectively manage policies and insurance claims.
About KirkpatrickPrice
KirkpatrickPrice is a licensed CPA firm, PCI QSA, and a HITRUST CSF Assessor, registered with the PCAOB, providing assurance services to over 600 clients in more than 48 states, Canada, Asia, and Europe. The firm has over 11 years of experience in information security and compliance assurance by performing assessments, audits, and tests that strengthen information security and internal controls. KirkpatrickPrice most commonly provides advice on SOC 1, SOC 2, HIPAA, HITRUST CSF, PCI DSS, ISO 27001, FISMA, and CFPB frameworks.enhance our client's current processes and improve productivity through its diverse functionality and dynamic reporting tools.