Recruiting Quality Assurance Specialists
Software solutions you can trust, support you can trust. That is the JW Software vision and employees are proud of our rich history of 30 years in the software insurance industry.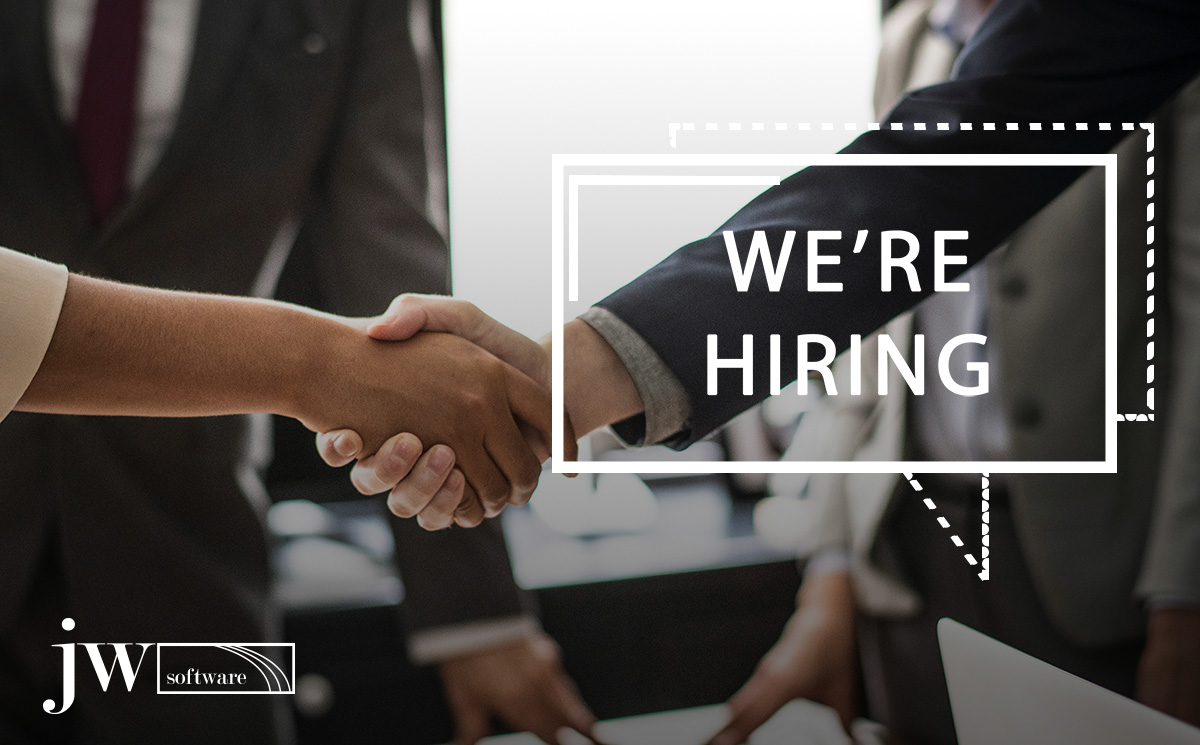 Recruiting Quality Assurance Specialist
aSoftware solutions you can trust, support you can trust. That is the JW Software vision and employees are proud of our rich history of 30 years in the software insurance industry. Joining JW Software means joining a team of well-versed professionals who always strive for exceptional customer service.
JW Software is in search of a Quality Assurance Specialist
JW Software, Inc. is in search of a Quality Assurance Specialist! This role, while technical in nature, will be working closely with a variety of clients. The ideal candidate will have strong customer service skills and will be able to troubleshoot issues with the client software.
Responsibilities:
Maintain optimum customer service levels for clients across all of our proprietary software products

Provide hotline support and training for external clients on the use of our proprietary software packages; provide insight and recommendations on software improvements via client interactions

Assist clients with change management needs; learn and understand client business needs

Resolves and documents customer issues both internally and externally

Coordinates with team members to ensure all client requests are handled appropriately and timely

Reproduces client issues in our testing lab, identifies and reports the issues

Tracks open software issues until a resolution is released and collaborates with clients to provide temporary known workarounds as needed

Provides answers, explanations, and resolutions to clients

Handles business sensitive information with appropriate confidentiality.

Perform testing of new software platforms and releases
Desirable Traits:
Superior interpersonal skills inclusive of a positive, easy-going, people-oriented attitude with an ability to work with users at all levels within the company

Intellectual curiosity, excellent problem-solving skills, including the ability to identify root causes and recommend solutions

Excellent verbal and written communication skills; ability to communicate analytical and technical content in an easy-to-understand way

Quality time-management, organizational, and prioritization skills

Dependable, flexible, adaptable, attentive to detail with a strong work ethic

Possess a willingness to learn new technologies and adapt to dynamic environments

Ability to plan, organize and manage multiple tasks in an environment subject to disruptions and/or a rapidly changing focus

SQL experience and prior support experience is a plus.
Please submit your information below or email document.write('\u006d\u0061\u0069\u006c\u0074\u006f\u003a\u0073\u0074\u0065\u0070\u0068\u0061\u006e\u0069\u0065\u002e\u0077\u0069\u0065\u006c\u0061\u006e\u0064\u0040\u006a\u0077\u0073\u006f\u0066\u0074\u0077\u0061\u0072\u0065\u002e\u0063\u006f\u006d')
Want to learn more? Visit our LinkedIn for Career and JWS updates!
JW Software was started in 1989, as a software company designed to create custom business applications for small businesses in the St. Louis area. The company found a niche in the insurance industry, specifically Third-Party Administrators who needed Claims Management Software to manage their business needs and launched the claims management software. FileHandler™ has become a trusted software solution in the claims and risk management market for the past 32 years. JW Software is continuing its growth and evolution in 2021 with FileHandler Enterprise™, the newest claims management solution incorporating the newest technology and security to the system. FileHandler Enterprise™, the flagship claims management software and PolicyHandler, a complete Workers' Compensation Policy Management System, have evolved to develop a comprehensive web-based software solution for businesses to effectively manage policies and insurance claims.