JW Software & NCCI 30th Annual Issues Symposium
JW Software participated again in this year's NCCI Annual Issues Symposium in Orlando, Florida.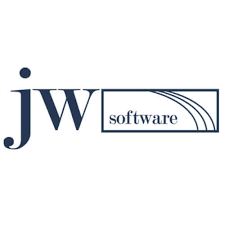 JW Software participated again in this year's NCCI Annual Issues Symposium in Orlando, Florida. JW Software is always excited to attend this event and meet with the attendees. It was a highlight to listen to Colin Powell address the NCCI group.
This year's event opened with NCCI President and CEO Bill Donnell emphasizing the importance of connecting during times of constant change. Before an audience of more than 900 top carrier executives, regulators, and stakeholders, Donnell spoke of the work, the worker, and the workplace of the future with his focus on understanding how those dynamics might shape the workers compensation industry.
As is tradition at AIS, Donnell revealed this year's word—Connecting—to describe his vision of a path forward for the workers compensation industry to successfully advance in today's change-driven environment.
"This year marks the 30th anniversary of NCCI's Annual Issues Symposium. On such a historic occasion, we can't help but look back and ask ourselves, what has changed since our first AIS event? Notably, the health of the workers compensation system is much stronger," Donnell said. "But what we are most proud of is what hasn't changed—our industry's commitment to serving the employers and workers of this country."
About NCCI
Founded in 1923, the mission of the National Council on Compensation Insurance (NCCI) is to foster a healthy workers compensation system. In pursuit of this mission, NCCI gathers data, analyzes industry trends, and prepares objective insurance rate and loss cost recommendations. These activities—together with research, analytical services and tools, and an overall commitment to excellence—have positioned NCCI as the trusted source for workers compensation information. To learn more about NCCI, please visit www.ncci.com.
JW Software was started in 1989, as a software company designed to create custom business applications for small businesses in the St. Louis area. The company found a niche in the insurance industry, specifically Third-Party Administrators who needed Claims Management Software to manage their business needs and launched the claims management software. FileHandler™ has become a trusted software solution in the claims and risk management market for the past 32 years. JW Software is continuing its growth and evolution in 2021 with FileHandler Enterprise™, the newest claims management solution incorporating the newest technology and security to the system. FileHandler Enterprise™, the flagship claims management software and PolicyHandler, a complete Workers' Compensation Policy Management System, have evolved to develop a comprehensive web-based software solution for businesses to effectively manage policies and insurance claims.